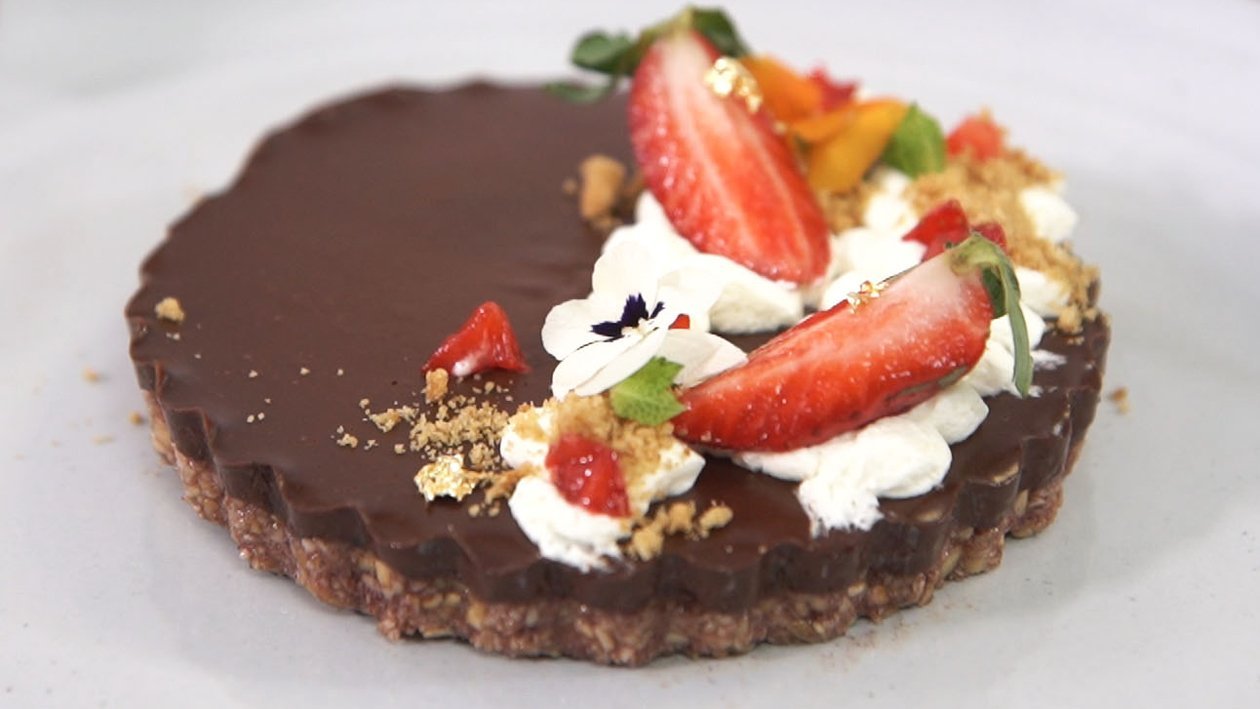 Vegan Dark Chocolate Torte
Vegan Dark Chocolate Torte
Ingredients
10 ml Robertsons Pure Berry Boost Powder
50 ml Plant cream (fresh, whipped)
10 g Strawberries (halved)
240 g Vegan dark chocolate
Method:
Blitz the granola In a food processor until it resembles breadcrumbs. Add coconut oil and Robertsons Pure Berry Boost Powder and quick blitz (about 10 times) or until it comes together and forms a ball. Spoon 80 ml of granola mix into a pie tin and pat down. Place in fridge to set.

Over a double boiler, melt chocolate and whisk in the icing sugar and then the plant cream. Once combined, pour onto crust and allow to set in the fridge. Garnish with piped whipped plant cream and strawberries.
Chef's Tips
Cubed strawberries could be added into the ganache for added texture, colour and appearance. RobertsonsCinnamon can be used to enhance the flavour of the crust.