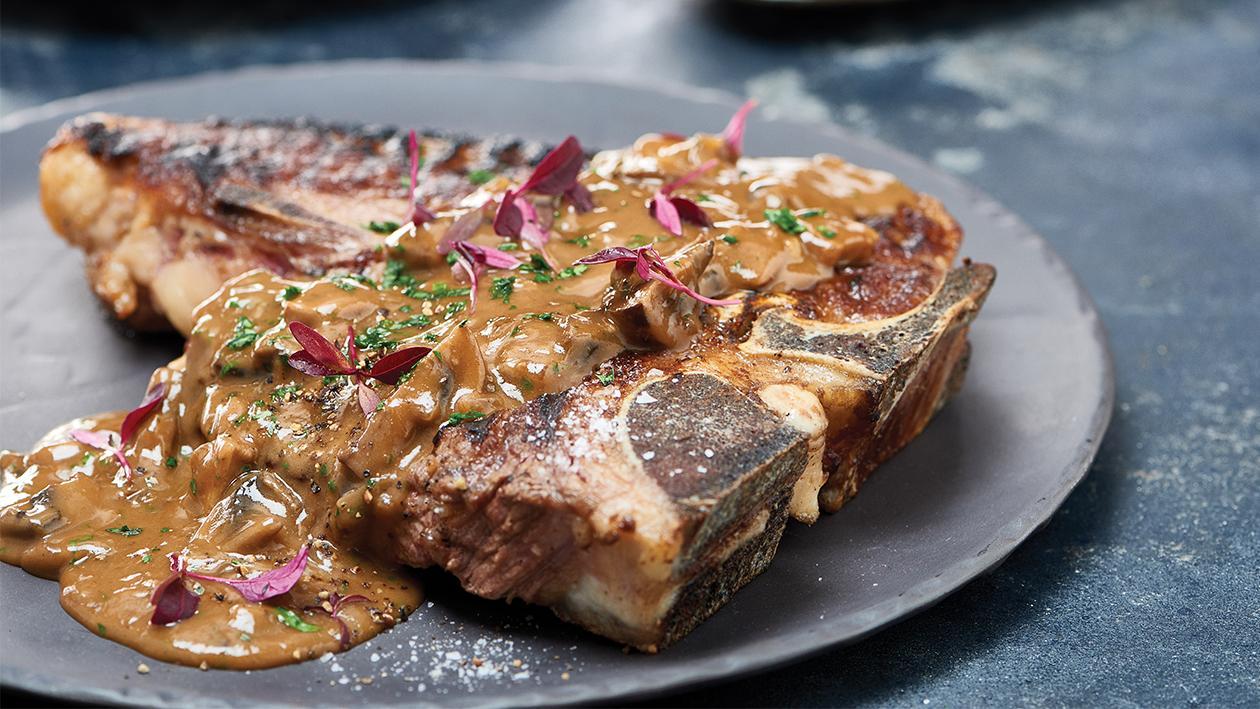 Tipsy T-Bone with Garlic Tennessee sauce
Tipsy T-Bone with Garlic Tennessee sauce
Ingredients
T-Bone Steak
For the Garlic Tennessee Sauce:
100 g

Onions (roughly chopped)
50ml Worcestershire sauce
500g Portobello or Button mushrooms (quartered)
Method:
Cook the T- Bone steaks to the desired liking.
For the Garlic Tennessee Sauce:
Heat the butter, and sauté the onions.

Add the Jack Daniel's and reduce by half.

Add the roasted garlic, Dijon mustard, Worcestershire sauce and mushrooms.

Cook for roughly 10 minutes.

Add the hot made-up Knorr Demi-Glace Sauce.

Add the cream.

Cook until the desired consistency is achieved.
To Serve pour the sauce over the steak and garnish with parsley and Crispy Lemon TATTIES with spiced up cabbage.