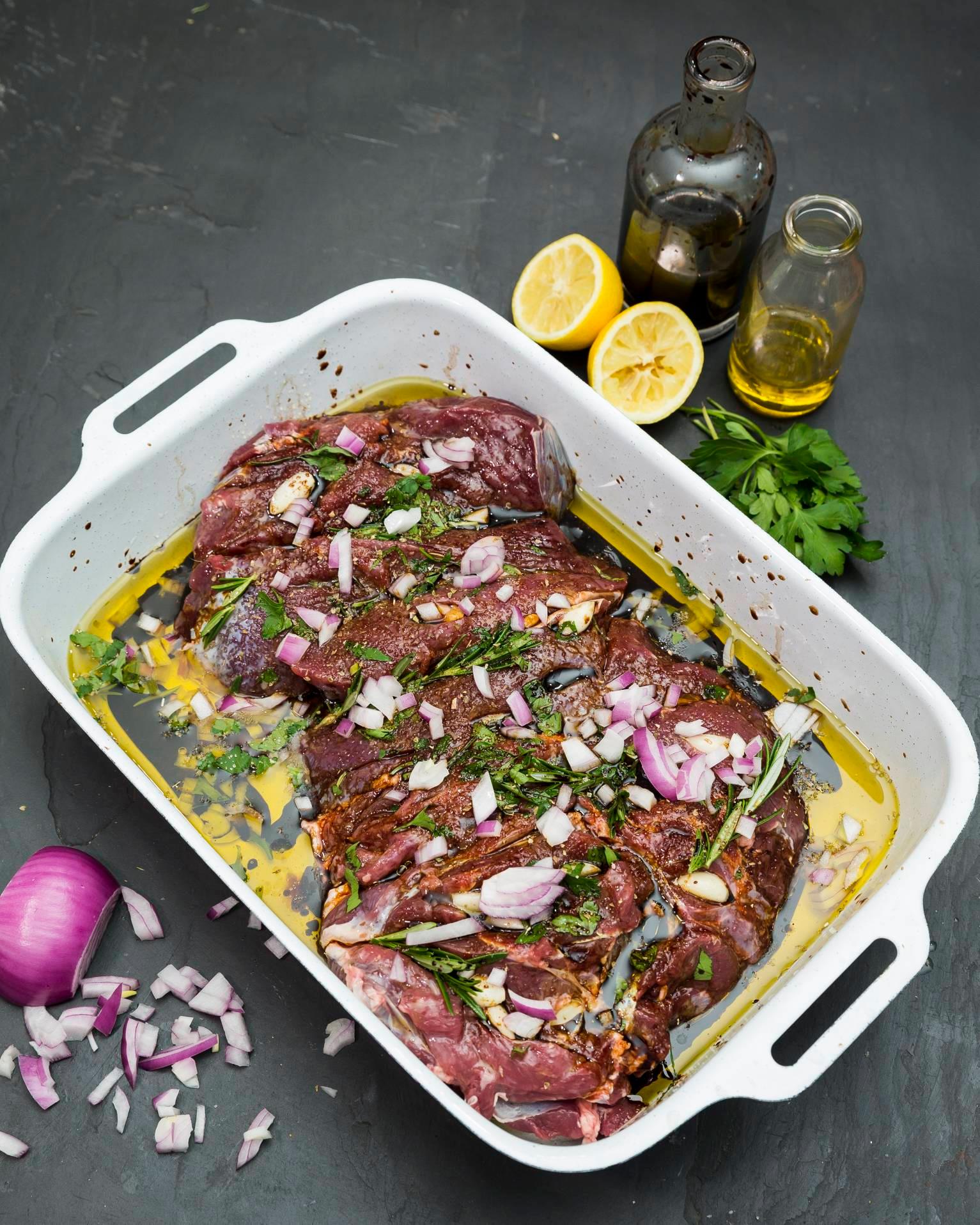 Venison Braai
Venison Braai (Serves 8)
Ingredients :
2 kg venison meat (deboned)
8 garlic cloves (sliced lengthwise)
2 sprigs of rosemary
1 onion (chopped)
FOR THE MARINADE
1 cup olive oil
1 tot fresh parsley (chopped)
1 tot lemon juice
1 tot balsamic vinegar
1 tot soy sauce
1 tot brown sugar
1 tsp oregano
Method:
1. Use a sharp knife to make small incisions in the meat and stuff pieces of garlic and rosemary into these holes. Alternatively, just add the garlic and rosemary to the marinade.
2. Make the marinade by combining all the ingredients in a bowl.
3. Place the meat in a plastic bag and arrange the chopped onion to cover all sides. Add all the marinade. Now push out most of the excess air and seal the bag (a tight knot is sufficient).
4. Place the bag in your fridge for at least 48 hours and turn every few hours if you find that the top part of the meat is not covered by marinade. If you're worried that the bag might leak, put it inside a container.
5. After a few days of marinating, when the craving speaks to you, light a fire.
6. When the fire is ready, remove the meat from the marinade and shake off any excess marinade.
7. Now braai over medium to hot coals until the meat is cooked just shy of medium, which should take you just over 30 minutes. If you have a digital instant-read meat thermometer, aim for between 55 °C and 60 °C in the middle of the thickest part. During the braai, you can baste the meat with any leftover marinade but don't baste during the last 5 minutes of the braai.
8. Once ready, remove the meat from the fire and let it rest a few minutes before carving. Slice across the grain, always.