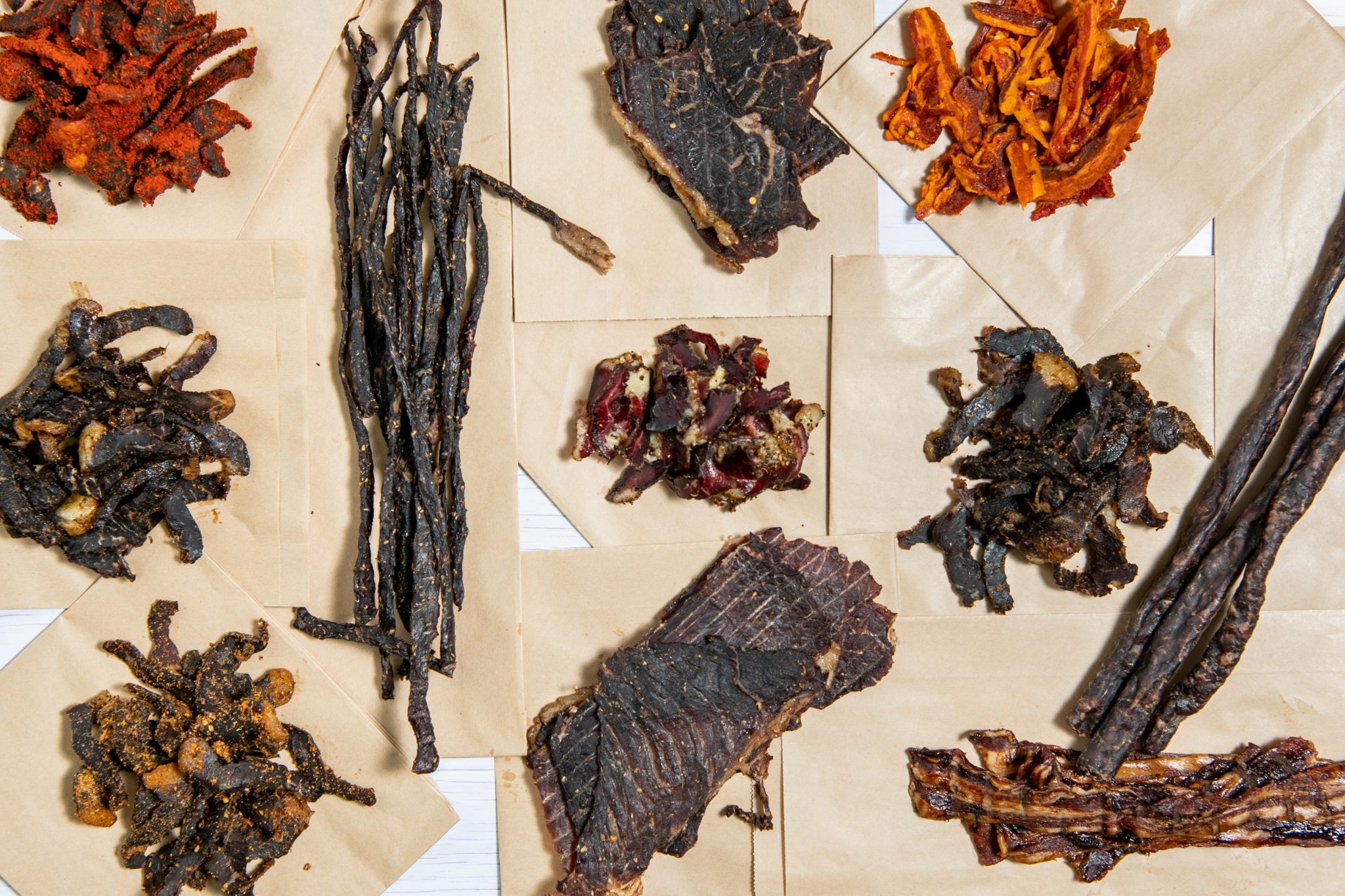 Top 8 Tantalizing South African Foods For Your Taste Buds
South Africa is famous for its picturesque landscapes and for being the home ground of innumerable breeds of animals. However, it is the South African dishes that will have you reminiscing about the place more than anything. It has the most diverse collections of cuisines with enticing appearances and addicting tastes that will leave you wanting more.




Even the foreign dishes that have traveled to this region have seen some creative taste innovations that are sure to give immense pleasure to your taste buds. Don't worry. You're not missing out on the best of South African cuisine. Here are the top 8 irresistible South African foods to give your taste buds an appetizing treat!



Braai
Braai is also known as the South African barbeque delights and involves more than just grilling dried meat South Africa. It's more like a festival that is firmly established in South African culture. It brings families, friends, and acquaintances together to celebrate with food. As per the traditions, wood was used as the source of the fire. However, modern times have replaced wood with charcoal.
Each recipient invited to the Braai has to contribute to it either by bringing meat, confectionaries, bread, or salad of their own. Typical meats used in Braai are boerewors, marinated chicken, skewers, and lamb. In the coastal areas of South Africa, fish is also placed on the grill. It's a source of delicious food and goodwill between the hosts and the invitees.
Click here to get your hands on South African meats and Braai and the Ultimate Braai Package!
Vetkoek
In their native language, Vetkoeks means "fat cakes" and involve wholesome dough cakes split open in the middle and stuffed with the fillings of your choice. The options for the fillings are endless, but some common ones include minced beef, chicken, or boerewors. Vetkoeks are incredibly easy to make and, despite that, are remarkably tasty and fulfilling. They are popular foods with street vendors or supermarkets, making them one of the most accessible South African street foods.
Bobotie
Bobotie is one of the most beloved South African dishes. This highly satisfying dish includes such rich flavors that you would never be able to get enough of it. In theory, Bobotie has Roman origins, where it was made with seasoned meat as the base layer and topped with crunchy nuts and milk.
After it was brought to South Africa, the recipe was reinvented with a flavorful twist. The South Africans enhanced the dishes' flavors by adding their own spices and garnishing them with dried fruits such as raisins to add a fruity blend to this soulful South African dish. There is also a vegetarian version of this dish which replaces the additions of meat with lentils. Both types have garnered immense popularity and have become a much-loved South African food.
Order ready-made frozen Bobotie today and other South African products online by clicking here!
Tomato Bredie
Tomato Bredie is the most succulent and heart-warming South African-style stew that has won innumerable hearts. It's a perfect match during the winters, where just one spoon of this tepid and heavily spiced stew is what you need to soothe your soul. The dish originated from Malaysia but has now become a part of South African cuisine.
Initially, mutton was the core ingredient of the stew, but a juicy chunk of South African lamb suits just as ideally. The flavors from the tender meat paired with the bubbling broth unlock a taste that has never been felt by your taste buds before. Spinach or tomatoes are added to magnify the juiciness, while the additional flavor is added with cinnamon, cardamom, ginger, and chilies.
Tomato Bredie has garnered a positive response worldwide and is one of the most beloved South African dishes.
Durban Bunny Chow
Durban Bunny Chow is a fusion dish with Indian African roots. This flavorsome recipe is made by taking a chunk out of a loaf of white bread and creating a hollow space within it. After that, the space is filled with various types of mouth-watering curries. In the end, it is served with veggies or rice. This dish gives an authentic experience of South African cuisine and is enjoyed throughout the country.
Koeksisters
Koeksisters are found at the dessert end of the South African menu and are a highly fascinating sweet treat. It is made of dough cut into strips and swirled around. The swirled shape is then deep-fried in loads of oil. Once their color turns goldish brown, they are immediately removed from the oil and dipped into a cold sugar syrup. The topping is done with lemon, cinnamon, or ginger, and the audience's favorite Koeksisters are ready to be served. Be it to fulfill your sweet cravings or a snack for when you're moderately hungry; Koeksisters are the perfect choice for any time.
Biltong
Biltong involves an extensive range of dried meat South Africa preserved with salt, vinegar, pepper, nutmeg, coriander, chili, or countless other seasoning options. It is these spices and the preservation technique of the South Africans that enable Biltong to achieve its luscious taste and popular crisp. Apart from being stacked up as a snack on long travels, Biltong is also included in some of the most delectable South African dishes because of its rich and intense taste. It is so popular that you can even see a Biltongs uber eats options as well.
Click here to browse through several Biltong options from Food Culture, a South African shop NZ!
Peppermint Crisp Tart
The Peppermint Crisp Tart proclaims the perfect blend of South African roots and foreign influence. One bite of this gem of a dessert, and you will be hooked for life. It is a multilayer tart, including layers of crushed buttery biscuit, caramel, cream, and of course, mint chocolate to give it that heavenly taste. Served cold, this magical South African desert gives you the taste of paradise that is impossible to resist.
Click here to order your Peppermint Crisp Tart today from Food Culture, a South African shop NZ!
Welcome To Food Culture: Your One-Stop Shop For All Global Cuisines
Traveling around the world to taste their popular dishes can empty your bank account faster than you can gobble up that inviting Peppermint Crisp Tart. Food Culture, a South African shop NZ brings you an easy and economical alternative to that. You no longer have to surf for a South African store near me, here you can browse through all the world's number 1 food brands, South African cuisines and other South African products online and order the delicacy of your choice today!
Our Location's across the New Zealand :
@food Culture Auckland , half moon bay store:
Address: 3/44 Fortunes Road, Half Moon Bay, Auckland 2012.
Website: www.atfoodculture.co.nz
What's App : 0272008843
Click Here to get direction
@food Culture Auckland, flat bush- Ormiston town Center:
Address: 45 A Bellingham Way, 240 Ormiston Road, Auckland 2016.
Website: www.atfoodculture.co.nz
Phone: 09 883 4650
Click Here to get direction
@food Culture Hamilton, Waikato.
Address: 718 Grey Street, Hamilton East, Hamilton 3216.
Website: www.hamilton.atfoodculture.co.nz
Phone: 07 825 0022
Click Here to get direction