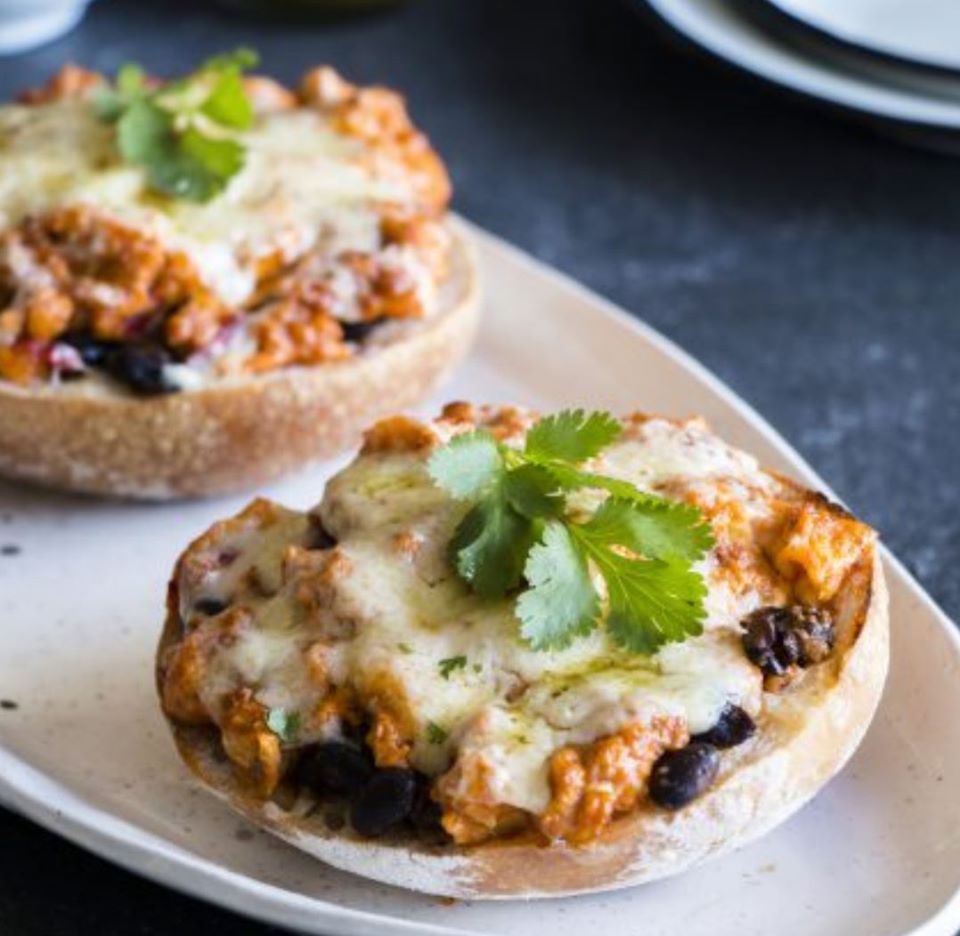 Breakfast Baps
Breakfast Baps
Ingredients:
300 gms Tegel roast sliced chicken
2 Baps
2-tablespoon Faranak's Sichuan sauce
200 gms grated cheese- combination of Cheddar and Edam
Sliced Black olives and fresh cilantro (optional)
2 Eggs
2 tablespoon of fresh cream
Method:
Pre heat oven at 180 C
In a non stick pan stir fry sliced chicken with Faranak's original Sichuan sauce.. Lightly whip up eggs with fresh cream, season with salt pepper and grated cheese.
Cut the baps in half, put onto baking tray layer with spiced sliced of Sichuan chicken. Add slices of black olives (optional) drizzle with egg mixture and grill in hot oven for 3- 4 min. Garnish with fresh cilantro.